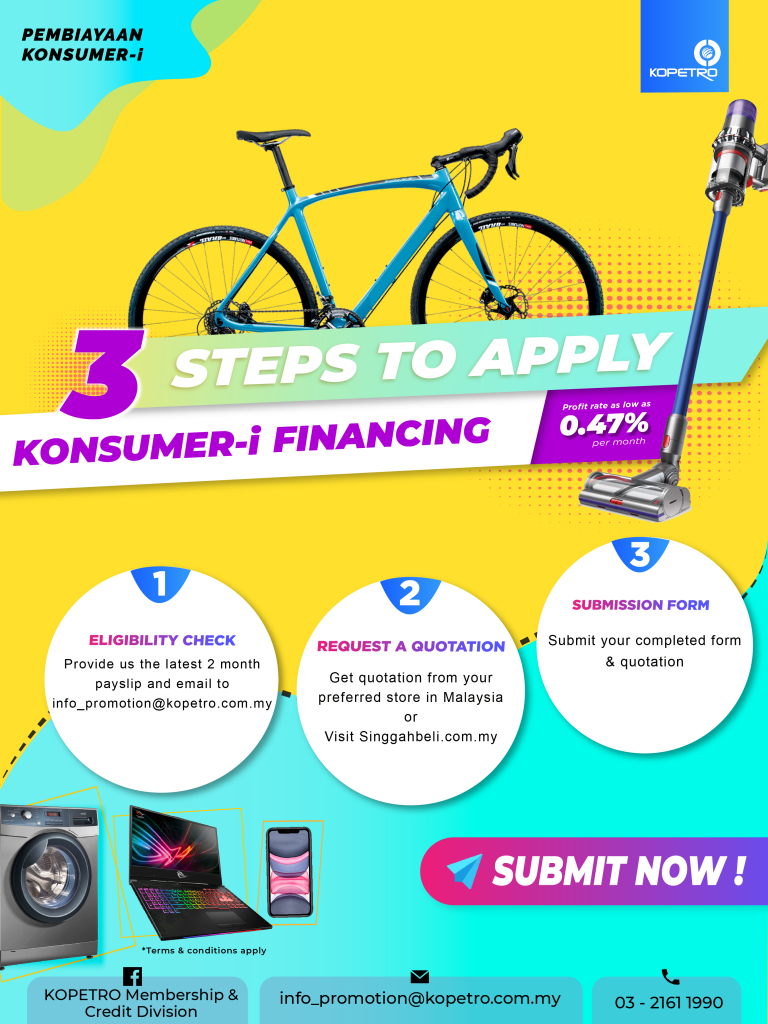 KOPETRO Financing is exclusive facility in SinggahBeli just for KOPETRO's members.
Please sign up as KOPETRO member first to enable this exclusive facility and be eligible to purchase your desire product from RM 500 and up to RM50,000.
Just choose any products in Singgahbeli and follow the instruction given we will contact you for verification and further necessary action.